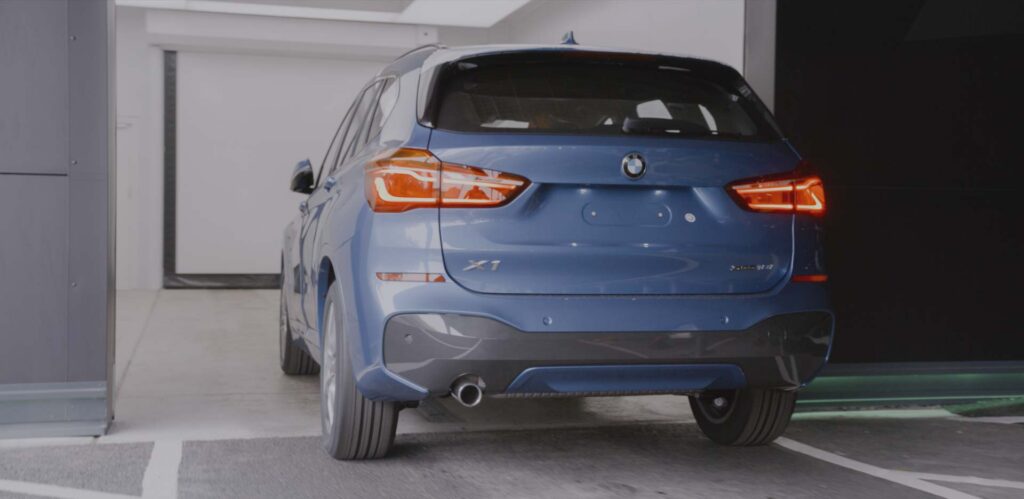 High-tech automotive quality control measures were installed at the port of Southampton. A package of cutting-edge enhancements to automotive services, representing the first phase of a multi-million-pound investment by ABP Southampton, has been unveiled. Hi-tech digital imaging technology and a new spray booth facility are the latest quality control measures to have been installed at the Port of Southampton.
As the UK's hub for automotive with 11 shipping lines undertaking 110 calls to 52 ports in 40 countries every month – the Port of Southampton was keen to collaborate with its customer BMW Group in introducing high spec vehicle checking in their quality control process. Two drive-in booths have been built in the multi-deck areas and the pioneering facilities will be used to monitor all BMW and MINI vehicles arriving at and departing from the port.
The cars will pass through an imaging booth, where strategically placed cameras will capture 360-degree images of the vehicles. Nearly £1 million has been spent on this major upgrade. A further £15 million investment will see a new multi-deck facility being built in the Eastern Dock to store an additional 3,000 vehicles.
Ed Jones, Managing Director of Degould Ltd the company that has developed the technology, said: "It is great to see the new booths installed at the Port of Southampton for BMW. We use the latest digital imaging technology and automation to capture super-high resolution, 360-degree condition reports of the vehicles. The process takes just a few seconds and the data is available in real-time to review on any device."
A spokesman for BMW Group said the technology would enable them to keep instantly accessible records of all its vehicles arriving at and departing from the port."
ABP Southampton Director, Alastair Welch, said: "This is an important milestone for the port and we were delighted to install the latest technology for one of our valued customers. "With many thousands of vehicles passing through the port each year, it is vital to ensure they leave us in the best possible condition."