DeGould, the global leader for OEM automated vehicle inspections, has now installed its Auto-compact and Auto-scan systems in over 80% of the world's largest automotive manufacturers, including the likes of Ford, Mercedes, BMW, Toyota and Nissan. As a result, OEMs are seeing a return on investment within a year thanks to reduced warranty claims and increased efficiencies afforded by these AI-driven systems. This comes as the global automotive AI market is set to grow by $27 billion by 2025, according to research by Deloitte. The increased deployment of DeGould systems globally has resulted in many positive benefits for OEMs including:
Reduction in warranty claims
Reduction in manual processes
Improved quality and repair rate
Reallocation of headcount


DeGould's Auto-scan and Auto-compact systems use machine vision to identify potential damages in vehicles during the production process or at the dealership. By detecting and resolving problems early on with DeGould's systems, OEMs can significantly reduce warranty claims, saving costs associated with repairs and replacements, and allocate damage liability to the correct party in the event of any claims. In 2021, the average automotive manufacturer set aside just over 2.5% of their sales revenue as warranty accruals (Warranty Week, 2022) representing a significant potential for savings.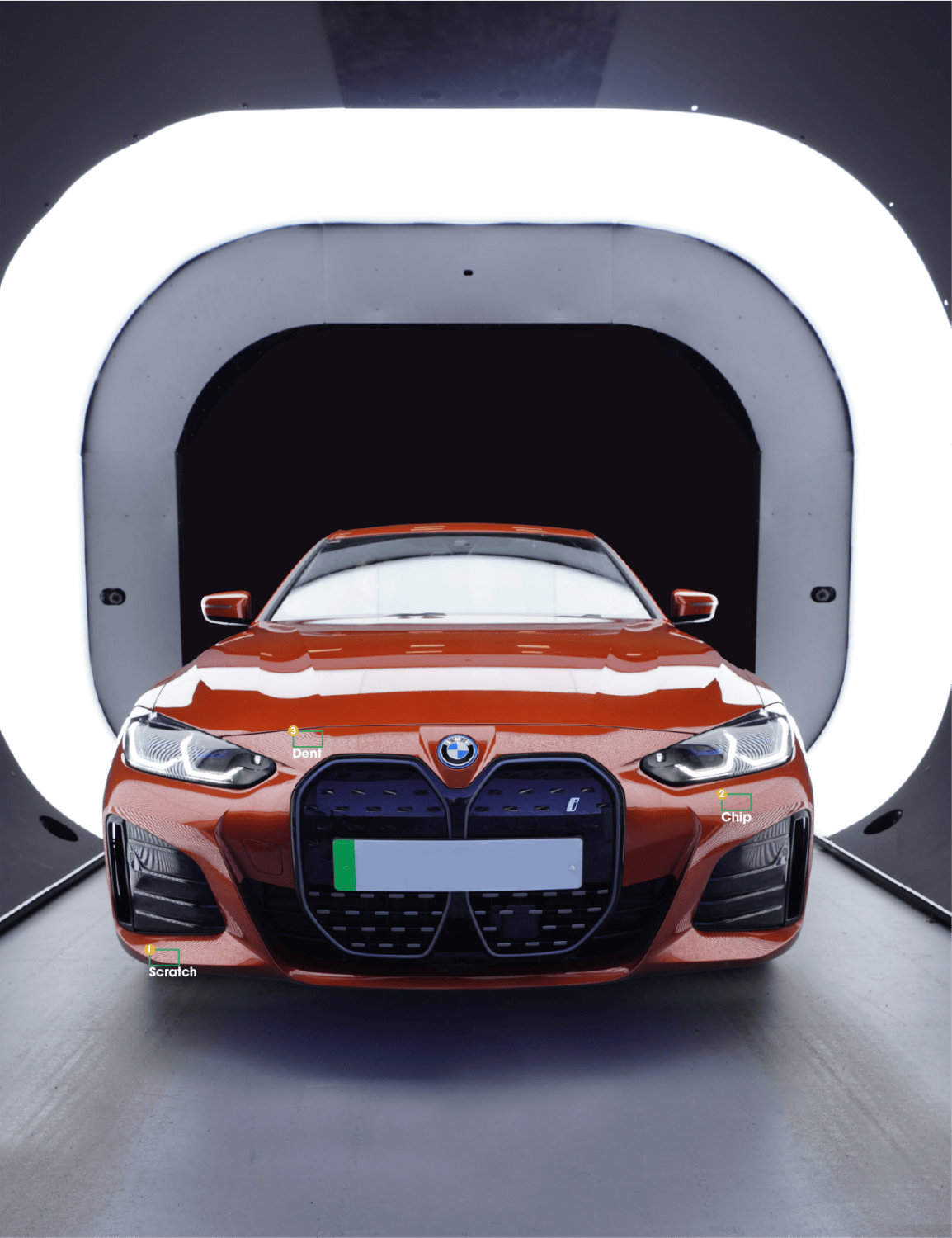 Manual processes in the automotive industry can be time-consuming, prone to error and costly. Data taken from an OEM over a 1 month period supports this, showing that on average human lineside inspectors miss more than half of the defects present through manual inspection. DeGould's Auto-compact system automates various tasks such as data collection, documentation, and analysis – reducing processing time and enhancing efficiency across production and maintenance processes. This has helped OEMs to reduce their overall costs and improve quality standards.
With real-time insights into vehicle performance and maintenance requirements, OEMs can be empowered to leverage predictive analytics and condition monitoring capabilities to address specification mistakes and minute aesthetic damages. If damages are routinely being found in identical areas, it can flag problems with the manufacturing process or machinery that can then be addressed.
Offering a compelling value proposition, DeGould's Auto-scan and Auto-compact systems are delivering ROI within an average of 6 to 12 months, dependent on business case. These present in the form of warranty claims savings, quality standard improvements and reallocation of headcount that are also leading to enhanced customer satisfaction.