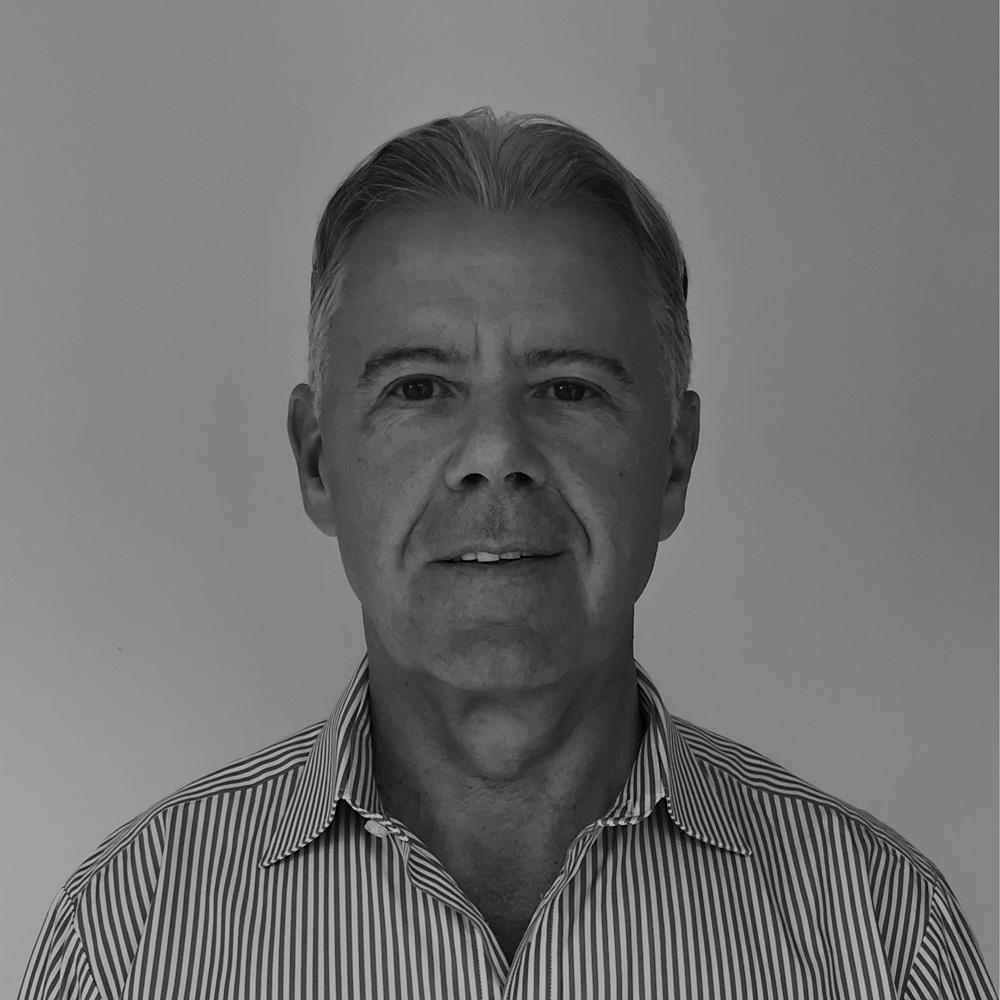 As AI solutions become widespread, processes like automated vehicle inspections can be taken to the next level.
From smart home devices to connected cars, the recent innovations in technology are rapidly enhancing almost every aspect of our daily lives. The new advancements not only provide convenience but can also be used to ensure public safety – by deploying AI, vehicle inspection specialists are able to see even the smallest defects that otherwise would have been missed by the human eye.
To talk about the latest innovations in the automotive industry we caught up with Brian Carolin, Chairman at DeGould – a company harnessing the power of AI to provide in-depth automated vehicle inspections.
Let's go back to the very beginning of DeGould. What has the journey been like over the years?
It all started back in 2014 when our Founder, Dan Gould, sold an imaging system to Jaguar Land Rover. From this small beginning, the company has become acknowledged as the leading provider of automated vehicle inspection systems, powered by AI, for automotive OEMs. We now supply systems to some of the most prestigious brands, such as Ford, Toyota, Daimler, Bentley, and Rolls Royce. This is a testament to the hard work and innovation of the team based in Devon.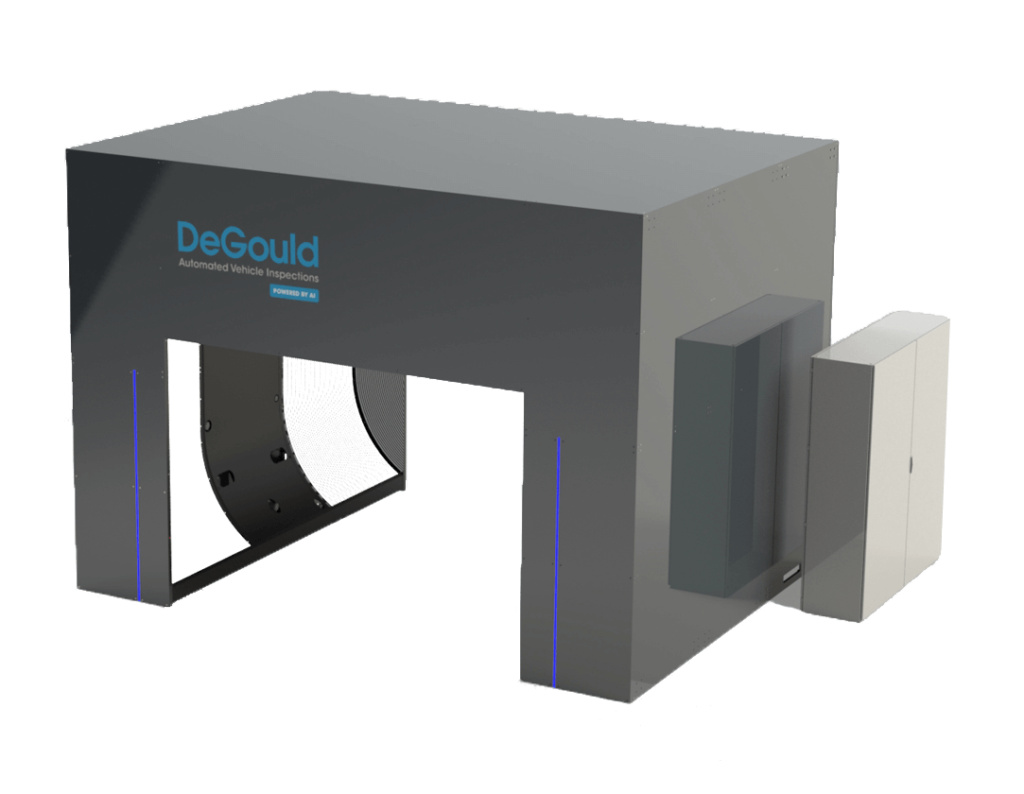 Can you introduce us to what you do? What types of technology do you use to inspect vehicles?
Our very first system used DSLR cameras to capture high-resolution vehicle images. This enabled customers to quickly check whether damage on a warranty claim had been present when it left the factory. This continues to be very useful, however, over the last two years, we have deployed advanced imaging systems and AI with our DeGould Auto-compact system to provide real-time, automated vehicle inspection. The great benefit for the OEM is the ability to identify damage and repair it before a vehicle leaves the assembly plant. The cost-benefit is significant and it also means inspectors can be re-assigned to other tasks.
Are there any important issues that can only be detected using automated inspection systems?
The traditional manual inspection system is very time-consuming with inconsistent results. Even the most skilled inspector misses small defects on the vehicle surface. By using high-resolution cameras with the latest LED lighting technology we can capture extremely detailed images across all parts of the vehicle. These images are then analyzed by algorithms trained to detect the very smallest of defects such as scratches, chips and dents. The results are displayed on a dashboard within 60 seconds and the accuracy exceeds that of manual inspections.
We also use machine learning for checking the specification of each vehicle, alerting the shop floor team if an incorrect badge has been fitted, or a spoiler has been missed.
Have the recent global events altered your field of work in any way? Were there any new challenges you had to adapt to?
We have an international outlook and work across the globe with many of the biggest automotive OEMs, therefore the biggest challenge has been the pandemic, which restricted travel and caused delays in installing new systems. More recently, the semiconductor chip shortage has led to production downtime for many of our OEM customers restricting production.
What are your thoughts on the connected car concept? Do you think this technology is going to enhance safety or pose more security risks?
Connectivity through the internet has transformed so much of daily life for the better. As with any new technology the key is to identify those applications that provide the highest value to the consumer. The connected car has already enhanced driver safety through new features such as forward collision warning and night vision. Security risks are being addressed by OEMs and we should not forget the benefits of emergency SOS calls in the event of an accident and real-time location tracking. These technologies have also made "over the air" updates possible and reporting of faults or servicing requirements.
In this age of ever-evolving technology, what do you think are the key security practices both businesses and individuals should adopt?
Adopting cybersecurity best practices is a must for both businesses and individuals. Backing up data, protection against malware, strong passwords, multi-factor authentication, and so on are essential, especially with the growth of IoT devices in the home and in the workplace. As these requirements become the norm, so too will solutions aimed at managing our digital security, for example, password managers.
What other new innovations and technologies do you hope to see widely used in the near future?
DeGould has embraced the immense power of cloud computing, which is where our algorithms process images and most of our data is held. As we install systems in factories worldwide, the use of edge computing alongside cloud computing is an innovation that will allow us to improve performance and get the best of both worlds.
Sensor and imaging capabilities continue to advance, making it possible to capture even more detailed images and detect a greater range of defects. Whilst incremental, these developments combined with sensor fusion will allow ever more accurate "digital twins" to be captured.
Since the automotive industry is your main field of focus, how do you think this sector is going to evolve in the next few years?
For consumers, the most impactful changes will be those of electrification, vehicle connectivity, and shared mobility. These trends are already well advanced and we can expect them to accelerate. For automotive OEMs the way vehicles are manufactured will change as they embrace the technologies of AI and IoT in their manufacturing operations to build the factory of the future.
Would you like to share what's next for DeGould?
As a tech company, our focus is on finding innovative solutions that benefit our customers. We believe AI offers many opportunities in vehicle inspection and we will continue to push the boundaries of this exciting technology. Watch this space for new products and developments!